System M – boundless possibilities
A system with a wide range of combinations – this makes System M to one of the most flexible switch programs ever.
Flexibility
There is no easier way to vary and to adapt a switch program to your individual convenience. Simply change the frame or the rocker – ready. 4 different surfaces/materials, 9 different designs and inserts for more than 280 functions.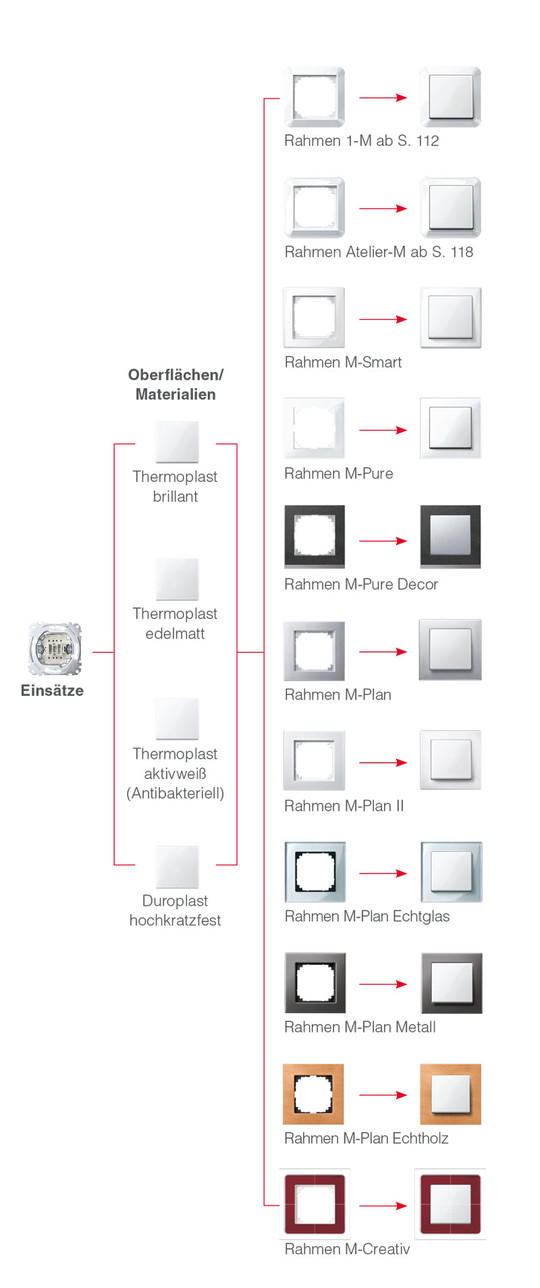 Functionality
With more than 280 functions Merten offers the right solution for every applications. In private homes, offices, hotels, hospitals, schools or any other building. See here the huge variety of our System M sortiment.